City Centre living is transformed with Mirostone
Mirostone is a range of versatile surfaces that have all the beauty and feel of natural stone combined with exceptional practicality. Our client is committed to the construction of new builds and refurbishment of disused buildings, transforming them into high-spec, sustainable developments. Some of these buildings are deeply entrenched in Manchester's rich architectural history and are transformed without losing original heritage features. The brief was to create simple but beautiful kitchens within a refurbished, disused building. We hope you agree that the end result is stunning.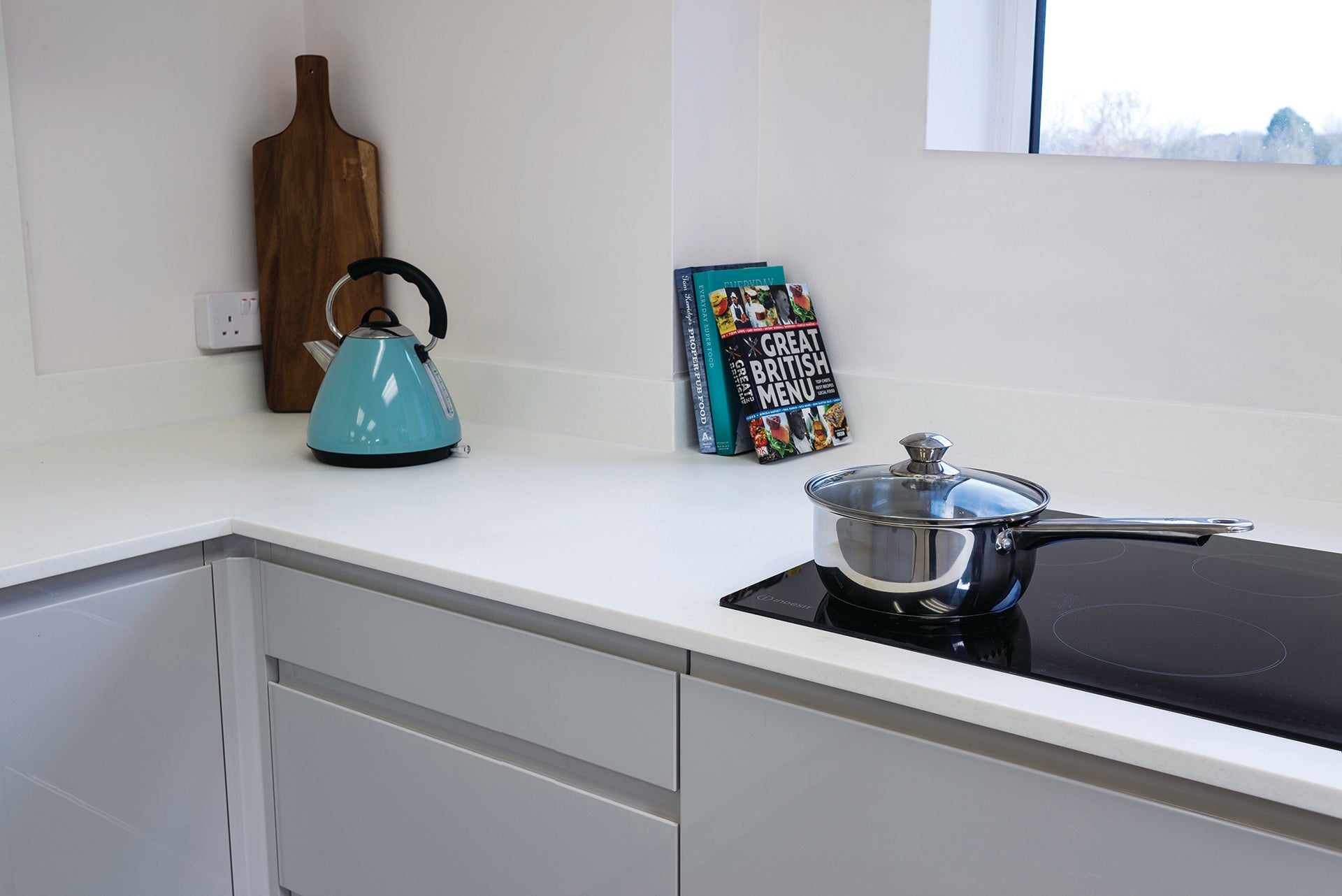 Student Halls get a makeover using MaxTop
Just in time for the back to school season, a Manchester student accommodation complex has been refurbished to include MaxTop Quartz surfaces in all of its 78 flats. Liberty Living at Sir Charles Groves Hall now has Diamond White Sparkle worktops for all its kitchen and breakfast bars. Auxillium Property Solutions Ltd, which managed the project, chose MaxTop Quartz due to its durability and style.

Dale Cross, Managing Director of Auxillium Property Solutions Ltd, commented: "MaxTop Quartz offered a solution that was easy to install, aesthetically pleasing and above all, more durable than standard laminate worktops – a factor that is extremely important for student accommodation. "It is important to consider the full life cost of any product we recommend, and the quality of MaxTop Quartz surfaces will mean that replacing the worktops every three to four years will be a thing of the past."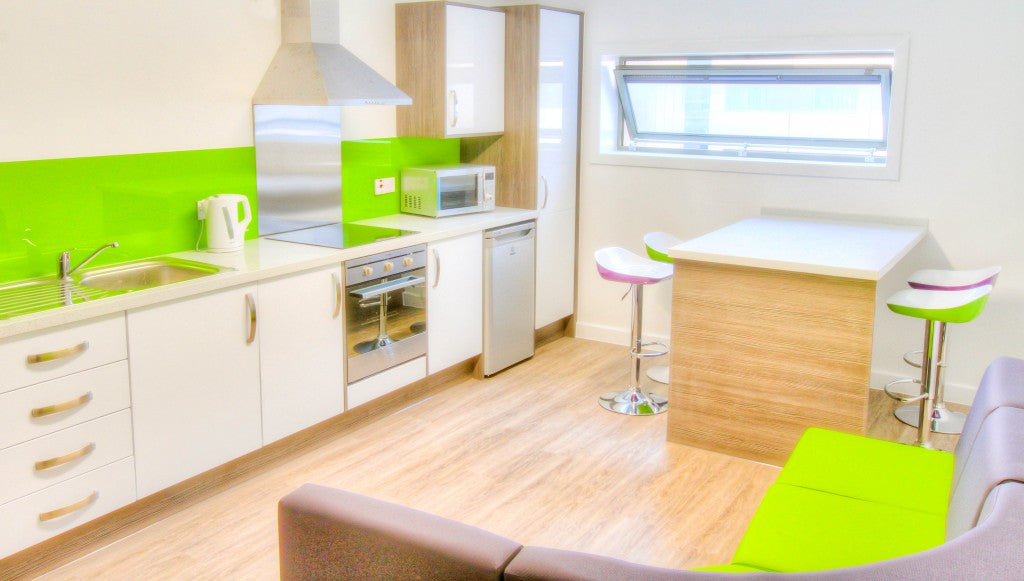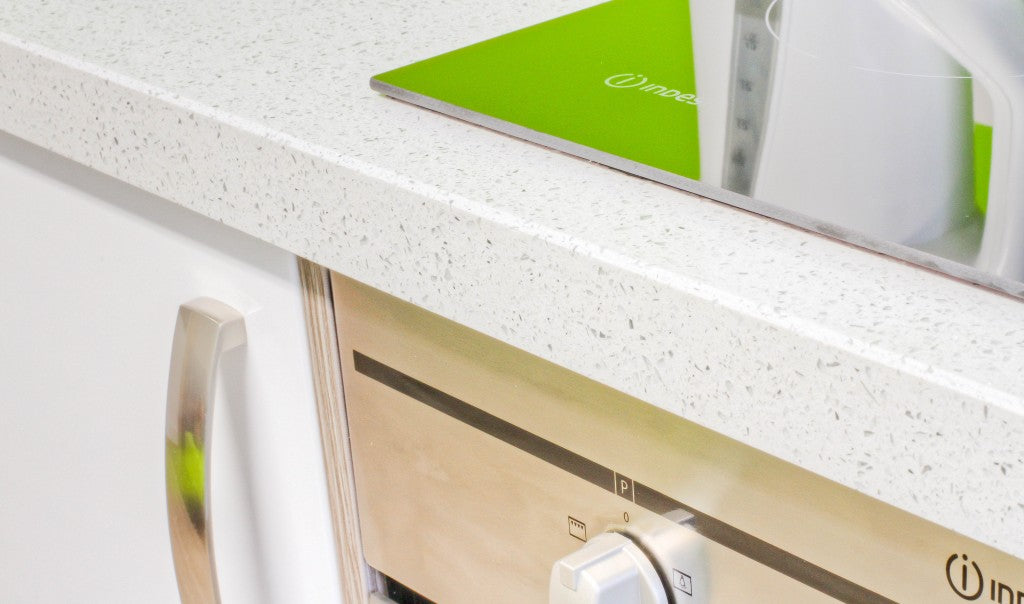 Luxury Hotel Group picks MaxTop for its Bathroom Suites
Surface specialist MaxTop is thrilled to announce that the Alexander Hotel group has begun to install MaxTop Quartz surfaces in number of its luxury hotels throughout the UK. The 5* Alexander House Hotel and Utopia Spa in Sussex is the first to receive the product, that has been installed in a number of its stylish en suite bathrooms. Stephen Moss, managing director of MaxTop commented: "We are delighted that MaxTop Quartz has been chosen for the esteemed Alexander House Hotel. The group is very prestigious and focuses heavily on providing stylish, luxurious surroundings to its customers, so it is a great stamp of approval for MaxTop Quartz!" The modular quartz product features a patented interior honeycomb structure meaning the product is incredibly lightweight and offers the aesthetic benefits of a solid stone surface, but with the advantage of a deeper 40mm profile.

Peter Hinchliffe, founder of the Alexander Hotel chain added: "We have been really impressed with MaxTop Quartz. Installation was incredibly simple and the tops have created a luxurious look and feel, which is really important to us." "We have just re-ordered MaxTop Quartz for our boutique hotel, Rowhill Grange in Kent, where we know it will fit perfectly amongst our stunning grounds and carefully selected stylish interiors." Stephen concluded: "MaxTop Quartz really is unique, combining the beauty of natural stone with engineered enhancements to deliver a revolutionary product. "It looks fantastic in the Alexander House Hotel and we can't wait to see it in Rowhill Grange soon!"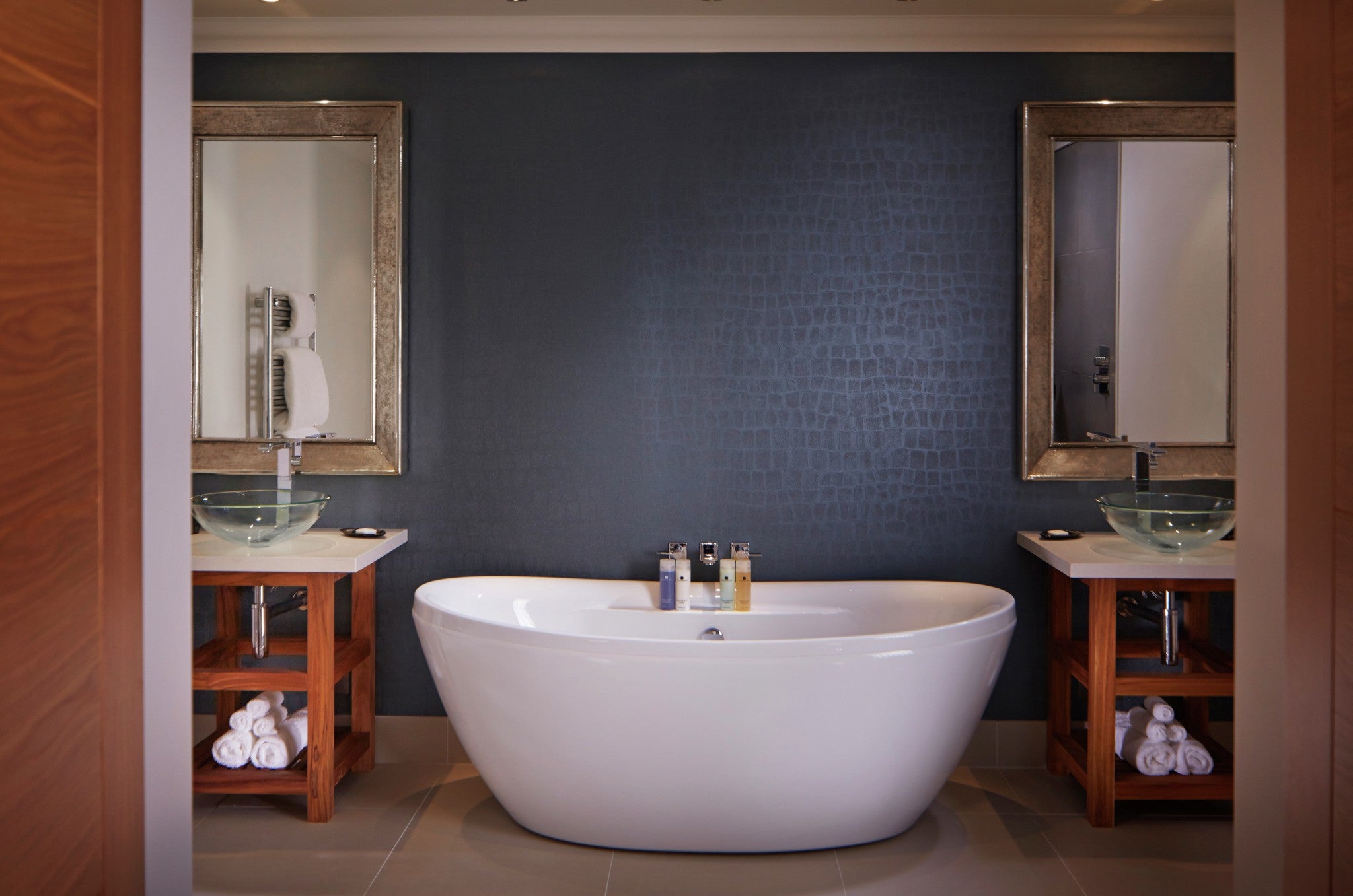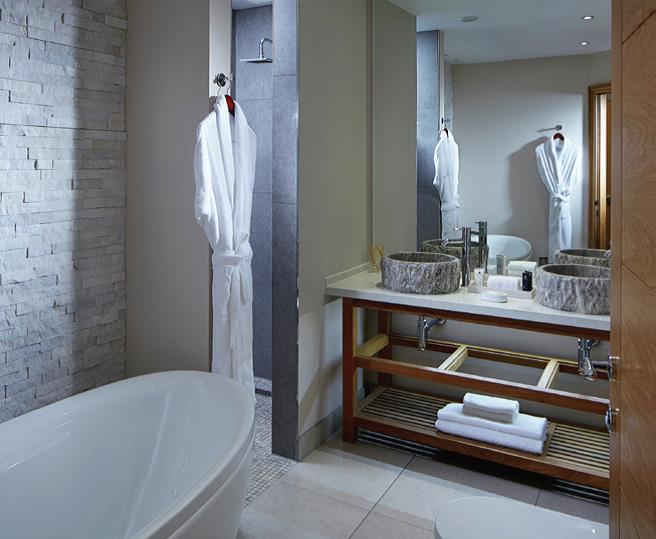 Student accommodation ready for a new term using Artis Square Edge Laminate surfaces
Our recently introduced laminate square edge surfaces were snapped up by our client whose brief was to supply good quality, cost effective laminate worktops that would stand the test of time in student accommodation. The choice of Artis Ash Concrete faithfully imitates the look of real stone but at a fraction of the cost. The kitchens and bathrooms at the Lightbox in Sheffield have certainly been transformed with the use of this stunning product.